On The Road Again - UK Tour!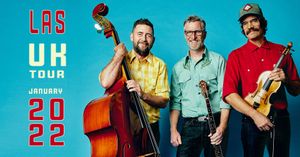 We're so excited to be returning to the UK in January. 
Dates are up on the calendar now!
We also have dates booked Eastern US in February, and Alberta, Saskatchewan, and BC in March/April. 
Much more to come. 
New Lonesome Ace Album Has Begun Cooking!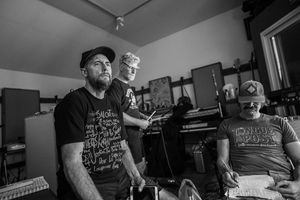 We recently spent a week in the studio and began work on what will be our sixth album!  

Following our pattern of alternating between a trad-based album and an album of originals, we have been doing a lot of writing and this album will be all original.  We're very excited about what's been manifesting. There has been lots to reflect on over the past year, and the muse has been active indeed! This album will be out late summer 2022. 
New Live Album Coming - November 26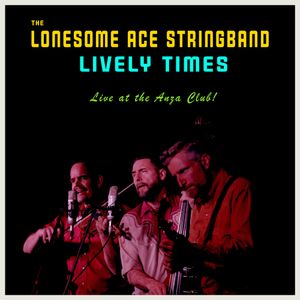 The Anza Club in Vancouver BC has always been a "home away from home" for us. Back in November 2019, before the pandemic began, we played a great show hosted by The Pacific Bluegrass and Heritage Society. 
We captured both high quality audio and video from that night, and over the summer John mixed the whole show and we had it mastered by Andrew Collins. 
The result is a new album called "Lively Times". We will be releasing this to all streaming services on November 26. We'll be sharing some videos and singles from the album in the weeks to come.
Adeline - A Weird and Funky Old-Time Album! - It's Alive!
John and Chris are so excited to be a part of this collaborative project with Adrian Gross (The Slocan Ramblers), Sam Allison (Sheesham and Lotus), and Mark Kiliansky (Golden Shoals). The album dropped today and is available for sale at www.adelineoldtime.com and is streaming away on all the major music delivery services. 
Fiddle and Banjo Fridays - New Videos Every Week!
We've been posting new videos every week since July 22 to our Facebook and Instagram feeds. Be sure to follow us so you don't miss out on the action!
Here's a YouTube playlist so you can catch up on some of what you may have missed!
The Roots of Modern Old-Time Sounds for The Bluegrass Jamboree
Here's a cool playlist we made that shows where we got some of the inspiration for our latest album. You can listen to the original versions of each song, then hear the direction that we took it in!
Blue Waters Bluegrass Festival
 —  —